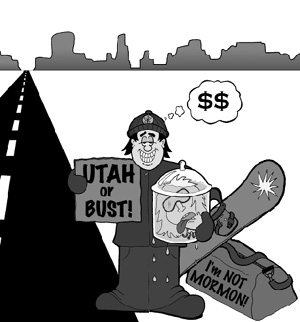 Get Excited! We're are closing in on "Utah or Bust." This book is the greatest hits of Wild Utah--and you know what that means:
Tommy Kirchhoff, Sky, Andrew Haley, Al Fonzarelli, Dustin Sturges, Mark Driver and so much more! It's more Utah Molympic humor than anything you've ever seen!
All parts of the book are available at www.utahorbust.com absolutely free! Or wait for the real deal to be in stores for $12.95 in January. You'll be hearing the buzz...
Recognize these dumbasses?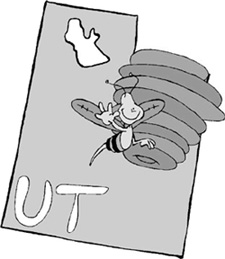 After the Games
is an independent filmmaker working on a Utah documentary. We are paying cash for interesting, unique and oddball Utah video footage. If you have original footage and would like to make a few bucks for licensing it to us, please give us a call at 435.615.9609. Nature shots, recreation, partying and anything unusual would be great!