Star Gazing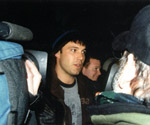 by sky
Well kids, it's recovery time for those of us who were stupid enough to barge into private parties, chase movie stars and make fun of out-of-towners. Here are a few highlights in case you missed all the Sundance shit.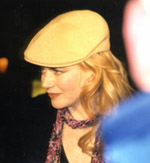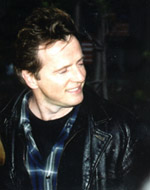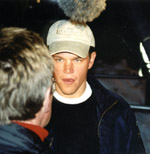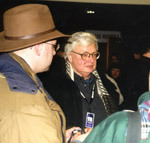 AND THE AWARD FOR THE SADDEST SUNDANCE PREMIER PARTY GOES TO…: RUSSELL CROWE.
Let's just say that the after-hours private party for Russell Crowe at Cicero's was one of the most pitiful gatherings I've ever witnessed. The wilted buffet table, coupled with the teenagers who managed to sneak on the guest list made me feel as though I was at my cousin's wedding at the Grange Hall. The topper came when owner Steve McComb announced we would all be serenaded by the lead vocalist for (are you sitting down?) AIR SUPPLY! Argghhh! Someone slit my wrists for me! Crowe opted to dull the pain by slamming Jack & Cokes while chain smoking. Somehow we all survived the live, painful performance of "Lost in Love."
BEN AFFLECK - Affleck, trying hard to look like he hasn't showered lately.
NICOLE KIDMAN
Miss Nicole being as charming as
ever--is it
bullshit? Probably, but at least she has class and no more Cruise.
AIDAN QUINN
Gunny as hell. Too bad he's hitched.
MATT DAMON - Hot hotty hot. Yes, he looks even better in person.
ROGER EBERT - Oh Mr. Ebert. This photo was taken in between his four pieces of pizza. I think my Aunt Sue said it best: "Shouldn't he be eating a salad?"